Bohemian outfit styles:
Are you looking forward to your indie style this summer Here we have rounded up the must-have fall summer boho outfits to rock your bohemian style with ease. With these bohemian outfit ideas you gracefully bring out the bohemian flair in grace. Follow our styling suggestions for bohemian outfits to maximize the versatility of your gypsy wardrobe. Bohemian fashion is all about fringing, floating skirts, chunky jewelry, flares, loud colors and a quirky way to dress up. Gladiator sandals, maxi skirts, knit sweaters and cardigans, brim hats, blouses and tunic T-shirts, headgear and ankle boots are some of the must-haves for completing your boho wardrobe.
Essential boho outfits for your bohemian wardrobe
long maxi: It is best to invest in a monochrome maxi dress that can be combined with a range of robes. 

Combined color with a floral look maxi.

 

Complement your outfit with a pair of long gladiator sandals or boots that is shown in picture with long open hair.
Autumn floral bohemian dress with handmade beats necklace
these types of bohemian fashion outfit are suitable for summer. Handmade embroidery is in trend nowadays to make boho chic style. with medium haircut is giving summer signal !
Use eye goggles
Combine boho chic in a colorful  sweater or cardigan and corduroy pants.Complement your look with a pair of long earrings and ankle boots if you want to add on winter bohemian wardrobe. Setting best winter bohemian outfit with short hair.
Printed naughty maxi dress: It's best to accessorize your printed maxi outfit with wedge sandals and chunky jewelry for your dinner date. You can wear also in sunny day time as boho summer outfit.Maxi dresses alone give you a million options to keep up with the Bohemian vibe. Prints like paisley, floral, flowing, geometric, and eclectic ones define your look further. 
Short maxi dress:
These floral medium maxi are great for summer but also setting example of bohemian outfit style as you can have hand made bags to create chic boho style. To create more fancy look, you can add jewelry and gladiator sandal to suit up.
Boho style of red headbands are always create hippie look.You can tie up just to have bohemian style along with reddish long maxi bohemian outfit style can dressed up with neutral color of boots. You can add accessorize for more glamorous look!
Wear boho chic denim shorts: Add a layer of denim shorts or vests/jackets to your Bohemian outfits to go all out. Especially floral yellow jackets with patchwork, suzani embroidery, etc., are just too perfect, with boho handbags and a big finger ring, a silver nose pin or a septum ring, and see the difference it makes to your outfit. You do not have to wear everything at once, but one piece at a time can transform you into a remarkably Bohemian style.
Long maxi bohemian wardrobe Pair them with a statement neckpiece and/or bandana, gladiator or pom-pom sandals, and a huge finger ring to match the occasion. You could also throw on hippie basket as handbag. to set bohemian style!
A short kaftan or flowing dress in handloom, cotton or linen fabric makes for a perfect boho-chic outfit. Add long, oxidized silver jewelry, feather earrings, pom-pom accessories, and nude boots. it will be perfect with open wavy hair.
Bohemian short dresses with silver jewelry hanging on set all fashion on top. Oversized glasses are for boho chic style. Wavy hair is all perfect to set on bohemian fashion icon with bohemian handbags. And ofcourse gladiator sandals will complete the outfit look!
Long printed skirts in paisley or floral prints with a plain tank top, floral head wrap or floppy hat, and maybe a pair of boots if you wish (or wedges) are all fun choices that truly speak boho. Take it a step ahead with a plaid or flannel vest tied around your waist.
Bohemian Summer collection always come up with unique style Such as this bohemian Floral pants and floral matching blouse speaks truly boho! Can set with wavy open long hair and accessorize with unique jewelries. Boho anklets or slippers  are always complete the look!
Bohemian kaftan outfits are famous in Arab region! They wear these types of printed kaftan style shirts  or long maxi. You can dress up these types of printed shirts with tights or with jeans. Of course, wedges will create boho style.
You can have Boho Arabian make up look. Such as making eye prominent with smokey eyes or with creating eye winked liner to take more attention towards eyes. You can add on colored lens which will make fancy look for the night.
Here is one more style of Bohemian summer white embroidery kurta style, You can create your style with black or  Bermuda jeans with anklets or gladiator sandals to shout as boho
These embroidery is done on sleeves and on neck line creating simply amazing kurta style!
You can add jewelry as silver round rings as earrings, paint silver or go french manicure to set bohemain outfit.
Bohemian long maxi dress with floral colorful embroidery create beautiful dress. You can leave it  simple which is beautiful in its own. If you want you can add jewelry whether on neck or in ears to leave it simple with open straight hair!
Romantic blue bohemian Short dresses with embroidery neck with long boots is great for evening wear or for couple lunch. To complete your boho chic style carry floral big boho bag.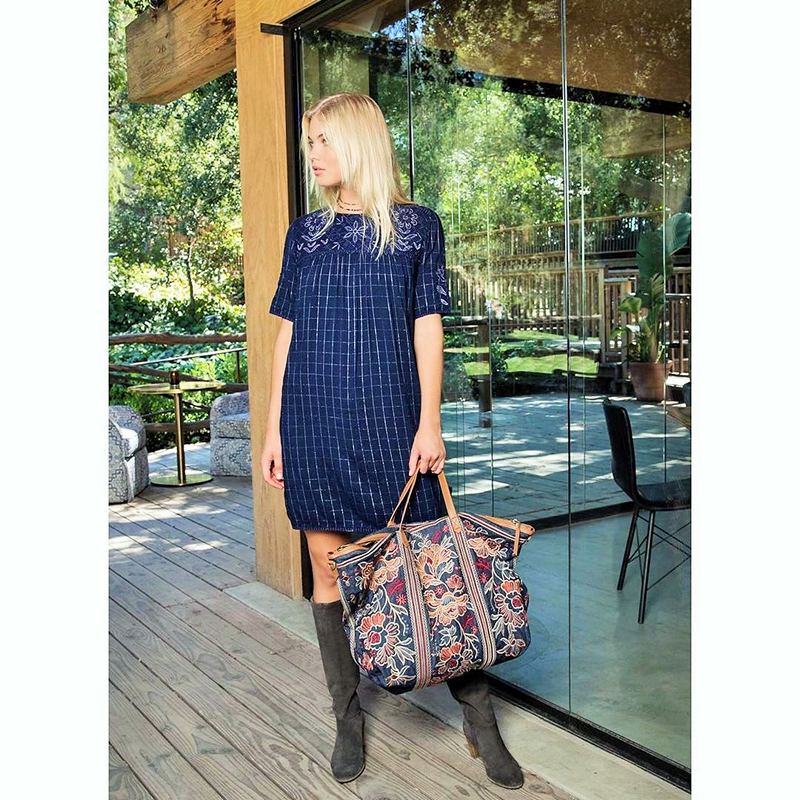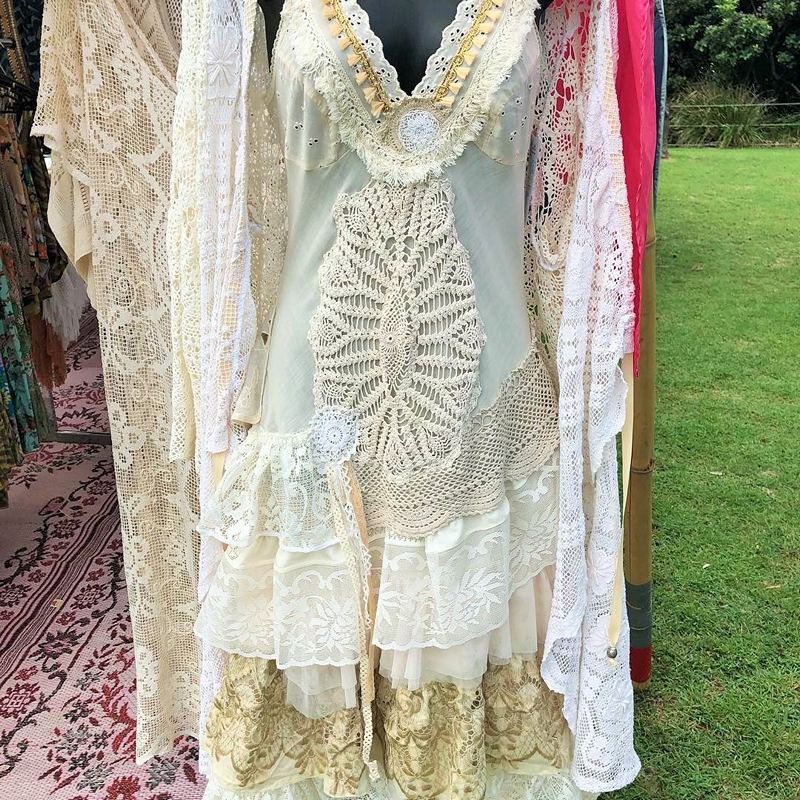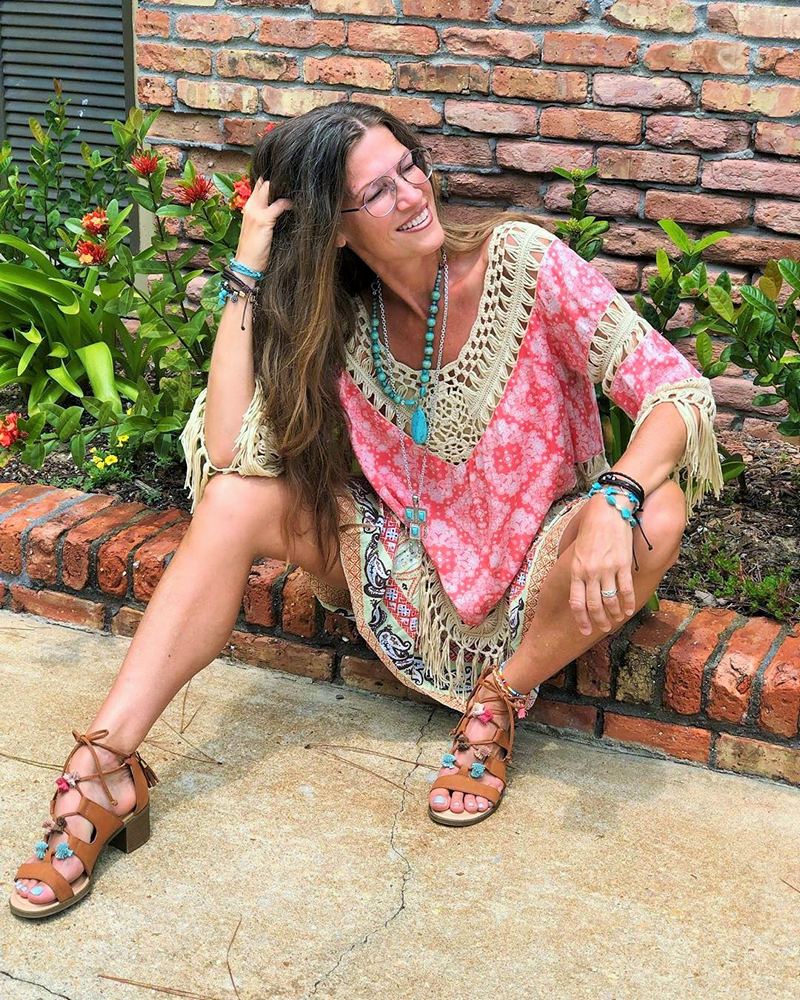 Pink Boho Maxi Dress V Neck Halter Split Floral Print Women's Summer Long Dresses are very trendy nowadays. Its perfect or beach or friends gathering. You can wear fancy jewelry. And wear heels or gladiator sandals as you feel it goes with dress!
Boho cotton maxi dress for girls are comfortable for summer. You can buy matching bag stitched with the same material or create your own with the help of tailor. To speak that you belong to Bohemian wardrobe!
we hope you find some bohemian outfit styles ideas, we will keep serving you with great information!
Thank you.