Crochet Toys: A World of Creativity and Playfulness
Crochet toys have captured the hearts of both young and old, bringing joy, creativity, and a touch of nostalgia to our lives. These handmade treasures offer a unique charm that mass-produced toys simply cannot replicate. From adorable stuffed animals to whimsical characters and beyond, crochet toys have become a beloved craft for enthusiasts around the world.
Crocheting toys provides a perfect opportunity for creativity and self-expression. With a simple hook and a skein of yarn, one can bring to life a whole universe of cuddly creatures and imaginative playthings. From designing patterns to selecting colors and textures, the possibilities are endless. Whether you follow existing patterns or create your own, crochet toys allow you to infuse your personality and style into each creation.
One of the most appealing aspects of crochet toys is their versatility. They can be made in various sizes, from tiny amigurumi characters that fit in the palm of your hand to larger plush toys perfect for snuggling. Crochet toys can take the form of animals, mythical creatures, dolls, or even inanimate objects. The ability to transform a simple ball of yarn into any shape imaginable is what makes this craft so enchanting.
Crocheted toys also possess a certain charm that comes from their handmade nature. Unlike mass-produced toys, each crochet creation carries the unique touch of its maker. The time, effort, and love invested in crafting a toy by hand give it a special value and often make it a cherished heirloom. Additionally, crochet toys can be personalized to reflect individual preferences and interests, making them thoughtful and meaningful gifts for loved ones.
Beyond their aesthetic appeal, crochet toys offer numerous benefits for both children and adults. For young ones, they stimulate imagination, encourage storytelling, and promote fine motor skills as they interact with their handmade playthings. Crochet toys can also serve as valuable teaching tools, helping children learn about colors, shapes, and textures in a fun and engaging way.
For adults, crocheting toys can be a therapeutic and stress-relieving activity. The repetitive nature of the stitches can be soothing, allowing for relaxation and mindfulness. Crocheting also provides a sense of accomplishment as you see your creation take shape. It's a way to unwind from the demands of daily life and reconnect with your creative side.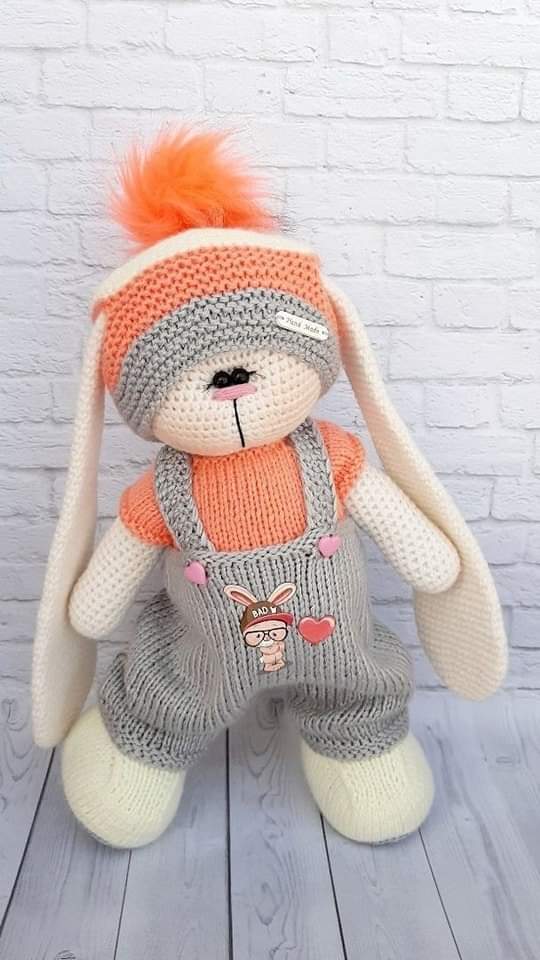 The popularity of crochet toys has soared in recent years, with a vast online community sharing patterns, tips, and inspiration. Countless blogs, forums, and social media platforms offer a wealth of resources for crochet enthusiasts of all skill levels. Whether you're a beginner or an experienced crocheter, there is always something new to learn and explore in the world of crochet toys.
Conclusion:
In conclusion, crochet toys bring a delightful blend of creativity, playfulness, and nostalgia into our lives. Their handmade charm, versatility, and personalization options make them treasured keepsakes and thoughtful gifts. Whether you're crafting them for yourself, your children, or to share with others, crochet toys are a wonderful way to express your imagination, showcase your skills, and spread joy through the art of crochet.